After much anticipation the Australian Federal Budget for 2017-18 was delivered last night. As always the budget is highly political and much is open to change before it passes into legislation.
You may have received many technical papers and lengthily articles regarding the budget so hopefully this email with a brief infographic can simplify the main items to be aware of.
If you are a tax, finance or political tragic then you are welcome to read a more in depth analysis by clicking here. As a fellow tragic, I will not judge you! Please contact our office if you have any queries regarding the impact on the budget on your situation.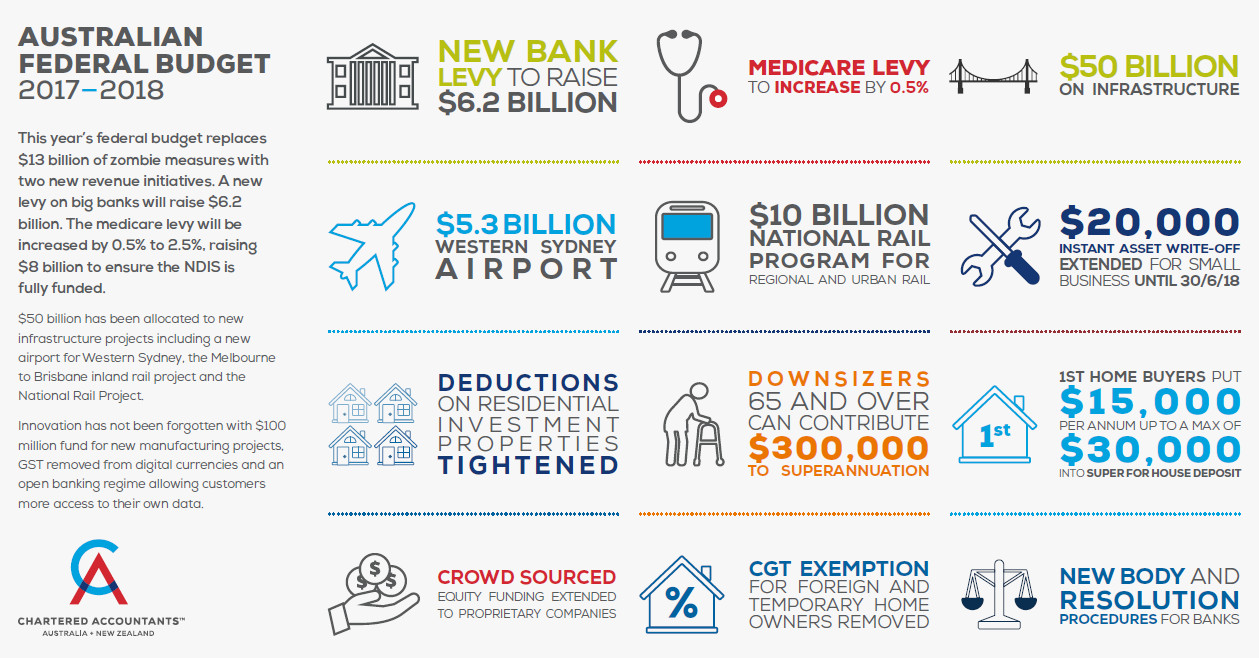 Get Your FREE Business Health Check
Complete the details below to receive a free sample report regarding the health of your business.